Is it Time to Remodel Your Kitchen?
Turning Center of Your Home into the Life of Your Family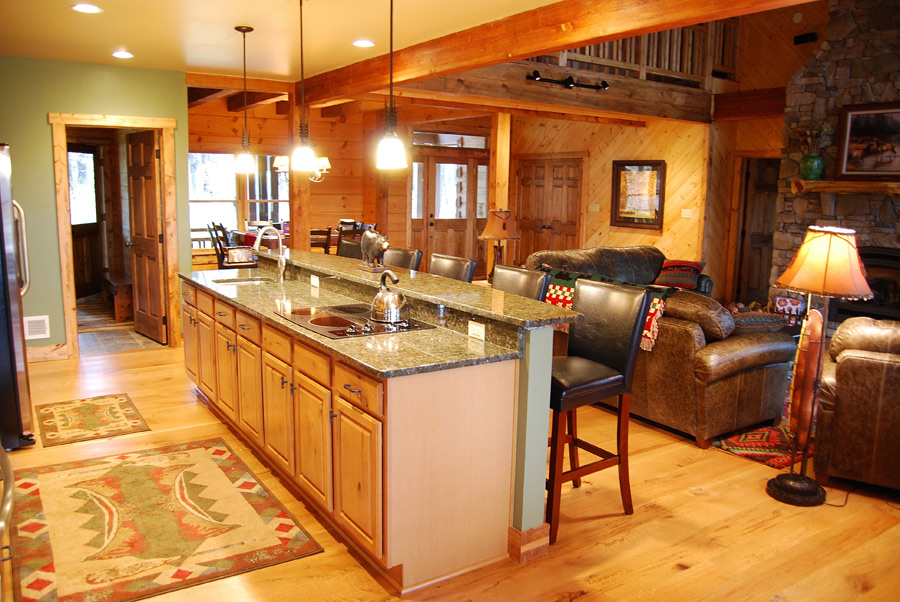 For generations in America, the kitchen has served as a center of activity in the home. From the first meeting place in the morning to preparing bed-time snacks, the kitchen is a hub of family life. School work happens alongside meal preparation. Casual entertainment and the welcoming of friends often takes place in the kitchen, where drinks are served, cookies baked, and birthdays celebrated.
For all these reasons, kitchens endure some of the hardest wear and tear of any room in the home. Broken tiles, peeling countertops, and worn cabinets are common signs of an aging, but well-worn space. When is it time for a new kitchen?
Your kitchen, from appliances and cabinetry to tile and wainscoting, has a deteriorated or depressed appearance.
Your current kitchen was designed to serve a previous generation. The kitchen layout that worked for a 1950's family is ill-suited to the demands of today.
You need a kitchen that meets your family's lifestyle. From gourmet cooking to informal gatherings, your kitchen must work for your enjoyment, not against your desires.
Energy savings and modernization. Today's kitchens are safer, easier to clean, more convenient to work in, and feature elegant design possibilities unavailable to previous generations.
Your family deserves the inspiration and joy a modern kitchen can deliver every day. Isn't it time you remodeled to meet your dreams and expectations? You're likely to spend more time in the kitchen than almost any other room. Why shouldn't it be the way you want?
Investment vs. Expense
How do you feel when you visit another home with a beautiful kitchen? It does more than make their living space seem more upscale and valuable, it contributes directly to the marketplace value of the home. That makes realizing your dream kitchen an investment in the value and equity of your property.
Whether your project involves new construction, remodeling, or just an upgrade, you owe it to your family to work with the company that knows a kitchen is more than a showroom. It's a fundamental space you return to again and again, from morning to night, and may well be the soul of your living space.
At Manor House Kitchens, we have the appliances, the room designs, the countertops, and the expertise to deliver an amazing result.
Call Manor House Kitchens Today!
At Manor House Kitchens, with offices and showrooms in Greensburg and Pittsburgh, PA, we're committed to delivering the best in new kitchen elegance and modern styling to you and your family. Visit our webpage on Kitchen Remodeling.
It's easy, give us a call at one of the locations below or visit our Contact Us page today!